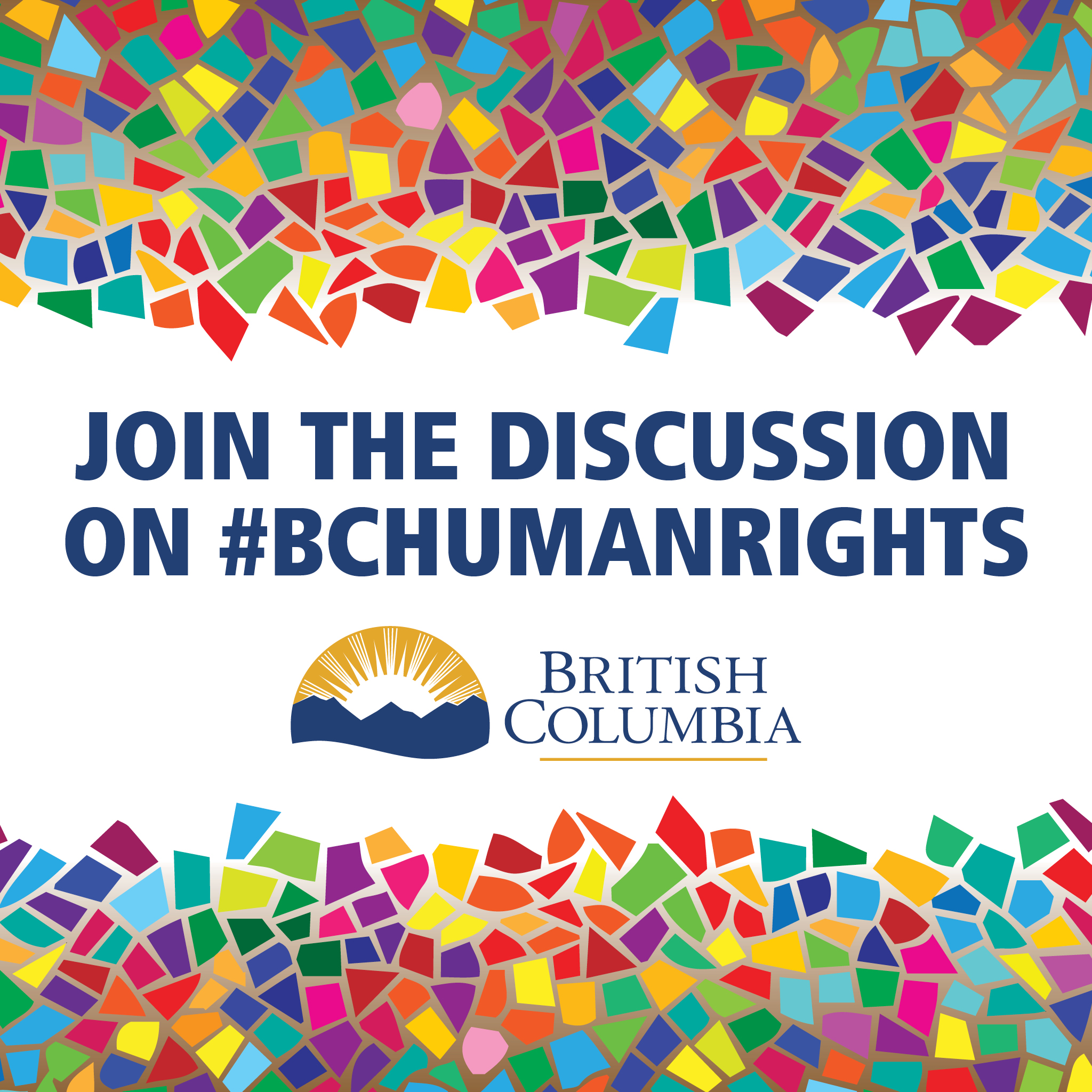 Currently, British Columbia is the only province in Canada without a human rights commission. In order to help prevent discrimination, address it when and where it happens, and address systemic inequalities, a Human Rights Commission can be proactive in providing resources and education to inform the public about the issues.
This is why the Province is re-establishing the British Columbia Human Rights Commission. To do this thoughtfully, public feedback is being gathered to help guide decisions on the role, functions and priorities of the new commission.
The engagement started September 20th and will be open until November 17th at 4 p.m.
How can you participate?
The public can participate in the engagement by visiting the website engage.gov.b.ca/bchumanrights and replying to the discussion questions posted regularly on the homepage.
Written submissions sent to bchumanrights@gov.bc.ca will also be accepted.
Join the conversation on social media #BChumanrights